I am very excited to get my hands on these.  I see a few of these are already sold out. 
I am not a nail polish girl so I didn't bother getting those. 
The pinky one is called Teh perfect Cheek and the Peachy tone to the right is called Legendary
These are the lipstick boxes.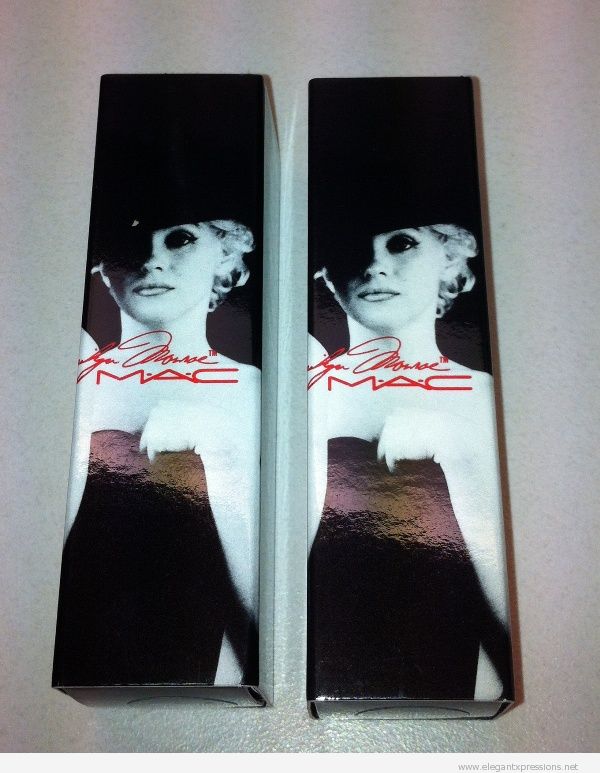 I only decided to get 3 lipsticks of this collection.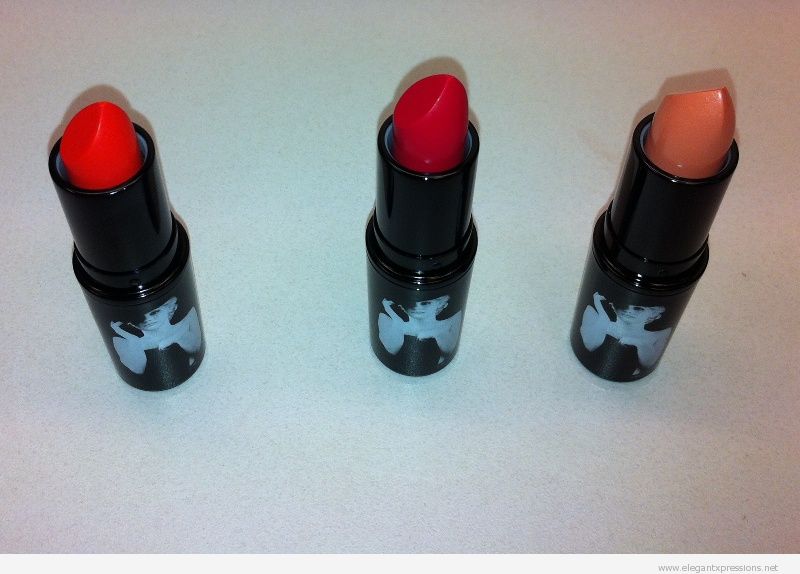 These Lipsticks from the Marilyn Monroe Collection are very pretty.
From the left you have Scarlet Ibis which is a matte and it reminds me off Russian Red a bit, Love Goddess is also a matte and it looks on the tube more like a blue red but once I swatched it, it has a berry color to it. Pure Zen is a nude and it really reminds me of MAC's Shy girl.
Below is a light swatch on my hand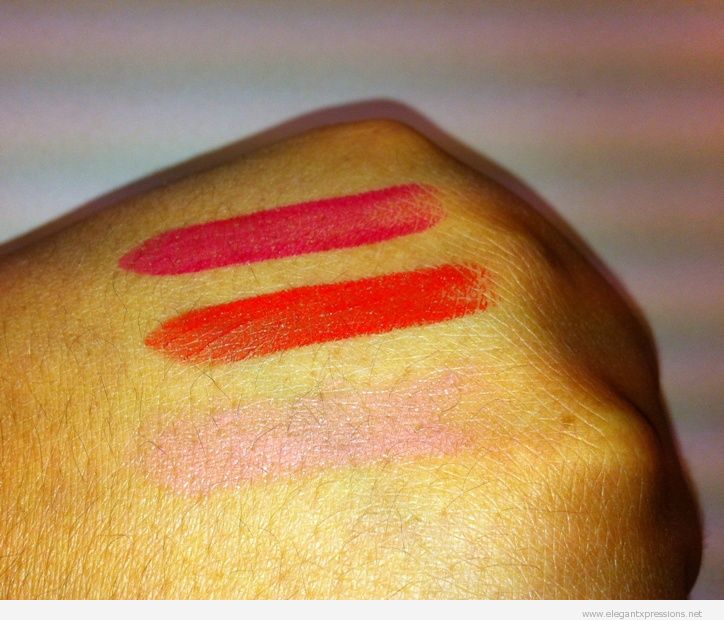 I didnt get any of the eye shadows. I just have enough and I am not a fan of frost shadows.
I also got the lipglass in Phiff and the lip pencil in Beet.
I will have to try them out and get some swatches of these.
Overall, I am not a fan of all the collections, however I did really want to check this one out as in the past I have regreated at least not checking the collections.
Hope you enjoy.
Hasta Luego…