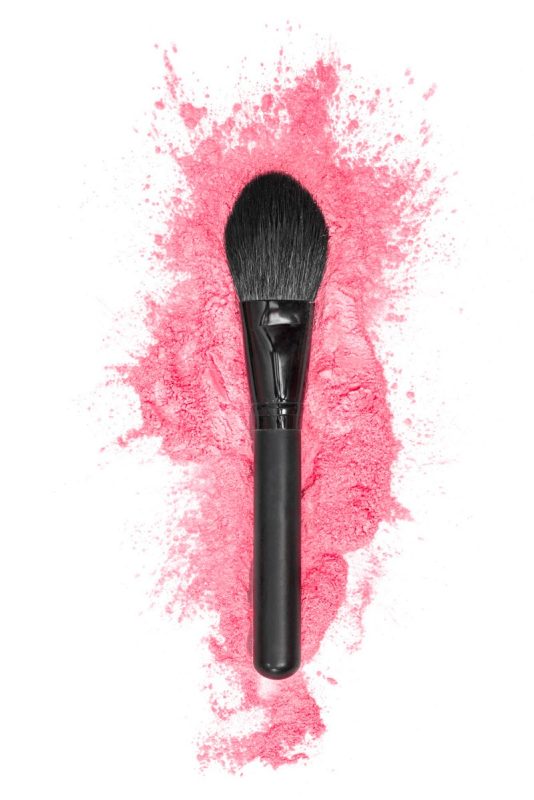 Congratulations on saying "Yes!" and entering this exciting chapter of your life!
Planning a wedding can be overwhelming, but I hope you're enjoying every moment.
My goal is to simplify this process for you and make it as hassle-free as possible.
Bridal Makeup holds immense importance in your wedding day ensemble, and I would be honored to collaborate with you to crate your perfect look.
With 20+ years of experience, I am dedicated to helping my brides to be, like you, feel their absolute best on their special day. I hope you find my Bridal FAQ Questions guide valuable.
Should you have any questions, please feel free to reach out at any time.
Patricia Solis
Professional Makeup Artist & Licensed Esthetician
I love your work! When should I book my wedding day services?
Typically, as soon as you know the date and have selected a venue. We suggest to secure your date, 6-12 months before. If your date happens to fall on or close to a holiday, do it as soon as possible.
What services do you offer?
We provide on-location makeup services for weddings and special events, as well as in-studio options for non-bridal party nuptials.
Do you come to me?
Celebrate your special day stress-free with our convenient on-location services. We bring our expertise to you and your bridal party, ensuring a relaxing experience. Enjoy the comfort of getting ready together, whether it's at a hotel, home, or venue. No need to juggle multiple locations – we simplify your day by delivering our beauty services right to your doorstep.
Do you offer airbrush makeup?
Upon request, we provide airbrush makeup services. Currently, our offerings primarily include traditional makeup services. Airbrush makeup can be arranged for an additional charge of $35 per person. Please note that if you opt for airbrush, the entire bridal party must choose this option.
What products do you use?
We use a variety of products, all products that are used are professional products proven for high definition photography and long wearing. We understand that every person is very individual thus for this reason we carry multiple lines to fit each individuals skin type and provide the best long wearing flawless coverage.
Can I book my wedding day makeup without a pre-trial session first?
Many brides secure their services before the pre-makeup trial to ensure their wedding date. This is a common practice. We can schedule the pre-wedding makeup trial closer to the date, usually 2-3 months beforehand. However, waiting until that time to book might result in your preferred date already being taken.
May I do a pre-wedding trial before I commit?
Absolutely! We want you to be happy. Just keep in mind we cannot hold a date without a contract and retainer.
Where are pre-wedding trial's done?
All pre-wedding trials take place at our studio, conveniently located in Reading, PA.
When should I schedule my trial?
We provide trial sessions on weekdays and recommend scheduling them 2-3 months before the wedding. These sessions are available strictly between 10:00 AM and 3:00 PM, Monday through Thursday.
Are trial sessions required?
Trial sessions are required. People's makeup preferences can vary greatly. We recognize the significance of your wedding day and strive to fully grasp your vision. This not only enables us to offer tailored skincare advice for your optimal skin condition but also provides an opportunity for you to meet us, ensuring we're the perfect match for your special day.
How should I prepare for my trial?
I will provided a prep sheet for you, it will go over how to prepare for your wedding day trial and what to bring.
How do I book my wedding day makeup services?
To secure your wedding day makeup services, you'll need to fill out a bridal service agreement and submit it along with a non-refundable retainer.
Do you also offer hairstyling services?
Unfortunately, we are no longer offering hairstyling services, however we are happy to offer some referrals with your makeup booking.
Do you have a minimum booking?
The minimum booking requirement will depend on the travel distance involved. While our standard minimum booking is for 5 services, locations requiring extensive travel may have a higher minimum requirement.
Do you charge a travel fee?
Yes, we do. The exact amount is contingent upon the distance to the service location and will be calculated and communicated before any agreement is finalized. For detailed inquiries about the travel fee, kindly submit your specific questions via our contact form for a precise estimate.
Do you offer engagement session makeup?
Absolutely, we do offer makeup services for engagement photos. To guarantee your reservation, please be sure to schedule in advance.
Have additional questions?